GUNDAM - 1/144 GD-47 Union Human Reform League and AEU Mobile Suits Decals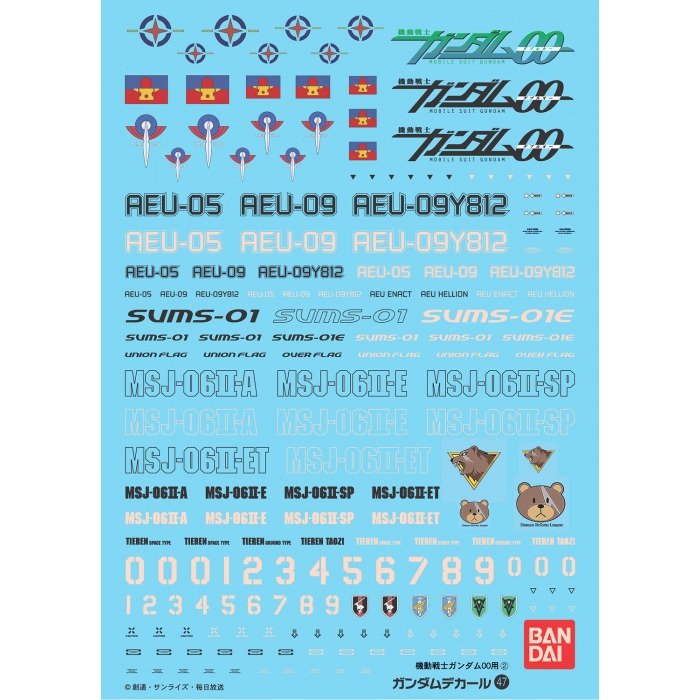 Prezzo:

€

7,90

Iva inclusa (22%)

Cod. art.:
BAN953713
Marca:
Bandai
Tipologia:
Decals
Scala:
1/144
Disponibilità:

disponibile

disponibile per la spedizione immediata
Quantità:
Descrizione
Set of water-slide decals to add custom markings to your HG 1/144-scale model kits of Union, Human Reform League, and AEU Mobile Suits from "Gundam 00."
Tempi di spedizione
21.06.2021

VENDITORE RAPIDISSIMO. GRANDE DISPONIBILITA' E CONDIZIONI PERFETTE DEL VOLUME ACQUISTATO! GRAZIE MILLE

19.06.2021

Venditore preciso e oggetti ottimi. Fumettopoli-online consiglia +++++

19.06.2021

Venditore preciso e oggetti ottimi. Fumettopoli-online consiglia +++++

19.06.2021

Venditore preciso e oggetti ottimi. Fumettopoli-online consiglia +++++

19.06.2021

Venditore preciso e oggetti ottimi. Fumettopoli-online consiglia +++++

19.06.2021

prodotto in perfette condizioni e arrivato in super anticipo. sono molto soddisfatta, consiglio a tutti questo venditore!

19.06.2021

??

19.06.2021

Tutto perfetto, veloce, grazie mille!

18.06.2021

A +++++

18.06.2021

ok
Elenco completo »