NIGHTMARE BEFORE CHRISTMAS - Lock, Shock & Barrel Deluxe Dolls - Damaged Box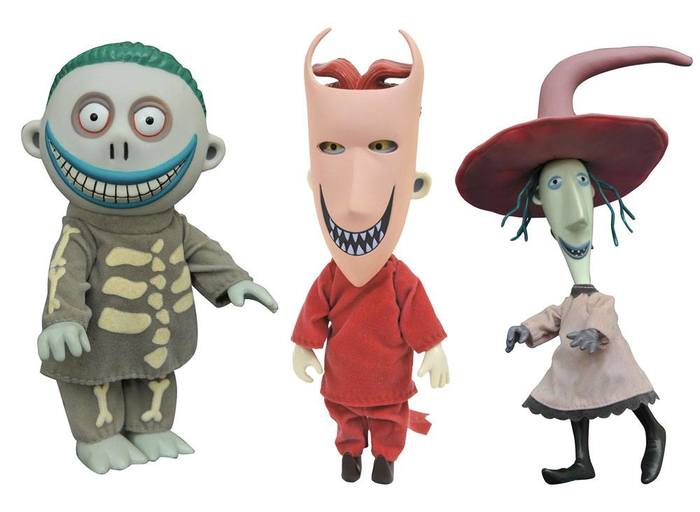 Prezzo:

€

64,90

Iva inclusa (22%)

Cod. art.:
DIAMFEB182305-DM
Marca:
Diamond Select
Tipologia:
Doll
Disponibilità:

disponibile

disponibile per la spedizione immediata
Quantità:
Descrizione
The Nightmare Before Christmas Deluxe Collection is back, and it's more deluxe than ever before! Two new releases take the line into new territory, with Snowman Jack -- who includes a removable snowman costume, with hat and umbrella -- and Lock, Shock and Barrel, the line's first three-pack, with removable hat and masks! Each cloth-costumed figure looks like it stepped off the movie screen, with multiple points of articulation. Lock, Shock and Barrel measure approximately 13 cm tall.
The box is slightly ruined.
Il box è leggermente rovinato.

Spedizioni e Covid19
Tempi di spedizione
13.08.2020

ottimo manga

13.08.2020

Articolo arrivato in tempo venditore molto gentile!

13.08.2020

Articolo arrivato in tempo venditore molto gentile!

13.08.2020

Articolo arrivato in tempo venditore molto gentile!

13.08.2020

Great, also very securely packed thanks.

13.08.2020

Benissimo

13.08.2020

Benissimo!!

13.08.2020

Perfetto...5 stelle ??????????...grazie alla prossima

13.08.2020

Perfetto...5 stelle in tutto??????????...grazie alla prossima

13.08.2020

Bravi e professionali e puntualissimi
Elenco completo »